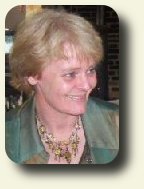 French miniature artist Beatrice Thierus needs more hands. So she makes them.
In 1:12 scale.

"Many hands make light work," she said.

"At first, I started decorating bigger and bigger doll's houses and I enjoyed making them "alive", then I began dressing up the dolls themselves. Now, I make the dolls entirely and I create animated scenes," she said.

One of the first dolls in her miniature collection was a grandmother.

"I fell in love with an old grandmother doll and my former husband offered it to me for my birthday seven years later. We re-married," she added.

She first became interested in miniatures ten years ago for two reasons.

"First, I am a French and history teacher and secondly my daughter was offered a beautiful book in miniature. After reading this book, I felt the need to buy my first dolls' house (a kit). Little by little, I came to adapt historical event and novel characters to miniature and dolls," she said.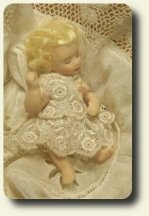 Miniatures are not very popular in France.
"Miniatures in France are not well-known and few are the miniaturist's clubs," she said.
She lives near historic Fontainebleau and hopes to immortalize it by creating a miniature palace.
"Fontainebleau is famous for its wonderful palace, and is about 80km south of Paris," she said.
And she already has the perfect place to keep her future mini castle.
"I have a room dedicated for my houses, shops and a yet-to-be-created castle that will have 18 rooms all furnished in French style," she added.
In addition to the dollhouse room she has also taken over her laundry room with moulds and a kiln in addition to her own workshop.
"I have a workshop full of tables, shelves, wardrobes, drawers... ! And, to tell you the truth, I am seriously thinking of the garage - The car will have to stay out at night, but I do not really care," she said.
Although Beatrice has never trained in any miniature field, she had the opportunityt to purchase the skin and 150 moulds from the German Artist from whom she used to buy her dolls.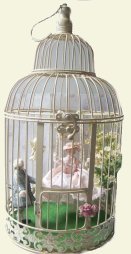 "Now I create my own dolls," she said.
In addition to her miniature creations, she likes cooking, embroidery and car-boot sales.
"I collect antiques as well as ancient pieces of laces and embroidery. I spend time gardening, walking in the forest, picking mushrooms and decorating my own house, too," she added.
With this busy life it's easy to find inspiration.
"My passion for history, fashion, old costumes, painters and traditions is my main source of inspiration for my dolls," she said.
Sadly, no one else in her family particularly shares her passion to create minis. Unless you count the cats. Sort of.
"I have 3 cats and many others who invite themselves home!
And you know what? I use their whiskers to paint - they are my favorite tool besides my paintbrush liner 20/0. But only the fallen whiskers!" she added.
Those fallen whiskers come in especially handy when she works on the faces of her dolls.
"The most difficult thing to create is the face, especially the expression. Shoes are the most difficult part of the costume, mainly mules," she said.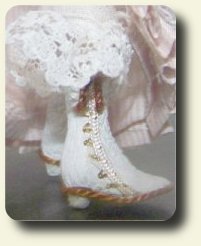 With her favorite holiday fast approaching nothing will seem difficult.
"The Easter holidays and spring when nature is in full blossom is charming and wonderful. And there is the chocolate! Dark chocolate! Dark chocolate Easter eggs!" she added enthusiastically.
She has been published in two publications, Miniaturas and "Vitrines et Meubles miniatures."
Her dolls average 160€ for an adult doll and up to 340€ for a scenic creation. Her dream is for someone to be inspired by her work in the same way she was inspired to start her hobby.
"Someday I would like somebody to fall in love with one of my dolls just like I fell in love with my grandmother's doll," she said.
With the range of artistic expressions in her gallery, it's likely someone already has.
If you've not browsed Beatrice's work, visit her CDHM Gallery by clicking here!