Lory's Tiny Creations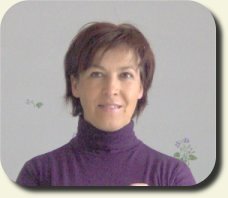 Miniature artist Loredana Tonetti, or Lory as her friends call her, is a small town girl who loves the solitude of her home in a small village in the hills of Italy. Whether on a trip to the beach, the mountains, or just a walk along the lake near her home, Lory uses the opportunity for inspiration as well as to collect treasures left behind by Mother Nature. Shells, stones, mosses, acorns and oddly shaped twigs are some of the items that might find their way into her 'collection', whether for a current project or for one that might capture her imagination later.
Inspiration for her miniatures comes from many places – after reading a child's book, picking mushrooms with her husband and from her customers and friends. Wherever she goes, she carries a notebook and pencil to jot down her ideas.
For 12 years, Lory has been creating decorative items for dollhouses, using mostly salt dough and cold porcelain. She started making miniatures for her own enjoyment, not paying any mind to scale. When her oldest son started to paint and sell

Warhammer miniatures on Ebay, she realized there was a universe of endless possibilities of things to create and sell, and adjusted her work to fit into 1/12 scale. Though she thought it impossible at first, she now enjoys working in quarter scale as well.
Lory particularly enjoys creating whimsical and fantasy items in miniature – teapots to dressed critters and gourd houses for fairies to inhabit. Each has its own distinct personality – and each is sweeter than the next – and complete to the last detail.

In spite of having a big workshop, she prefers to work on a wheeled desk that she can move around the house, depending on where she can find the best light. The cart is loaded with her current projects and all manner of tools that she might need.
Lory says she doesn't have any specific goals for her art – she is happy to follow where ever her imagination may lead her, and hopes to continue to improve as she goes along.
Visit Lory's CDHM gallery!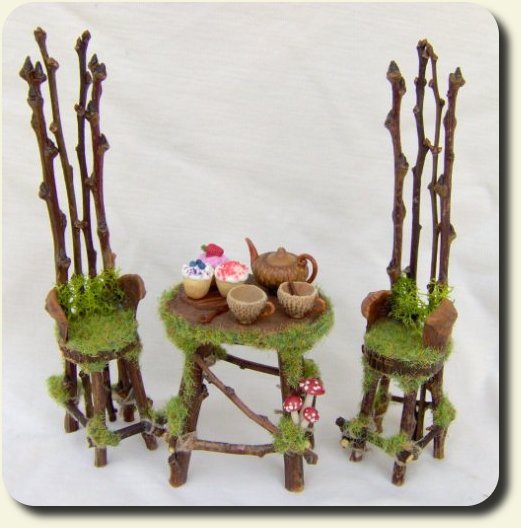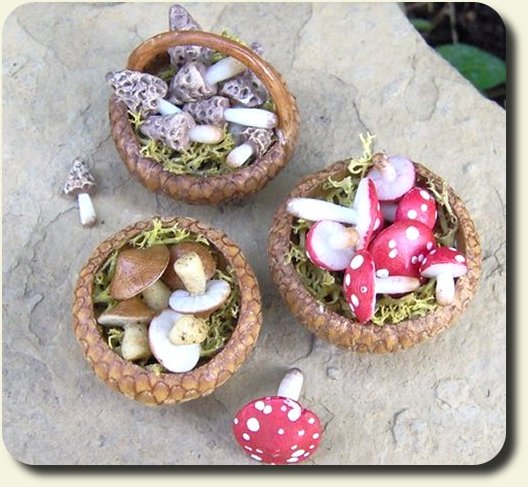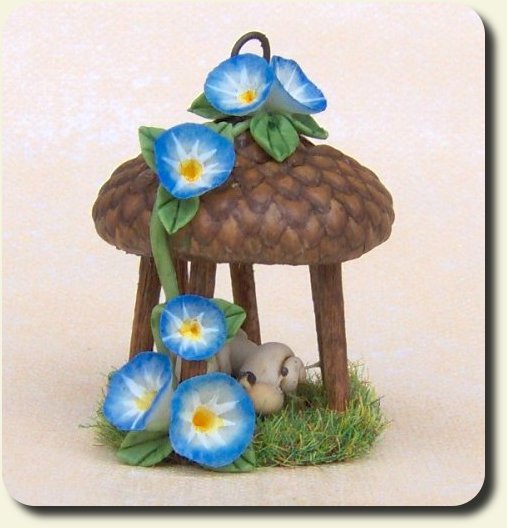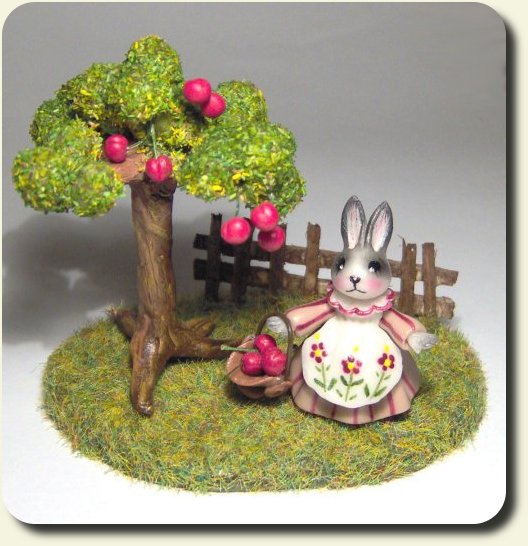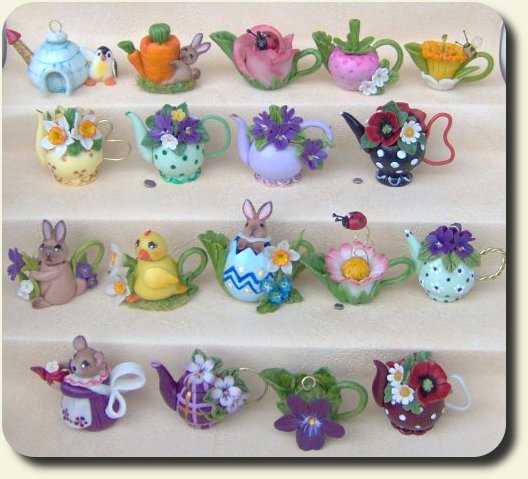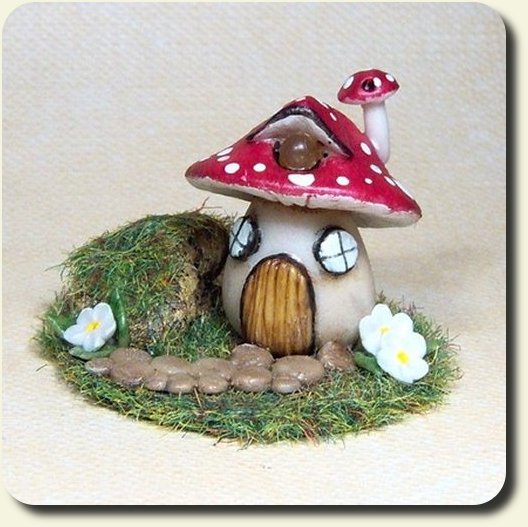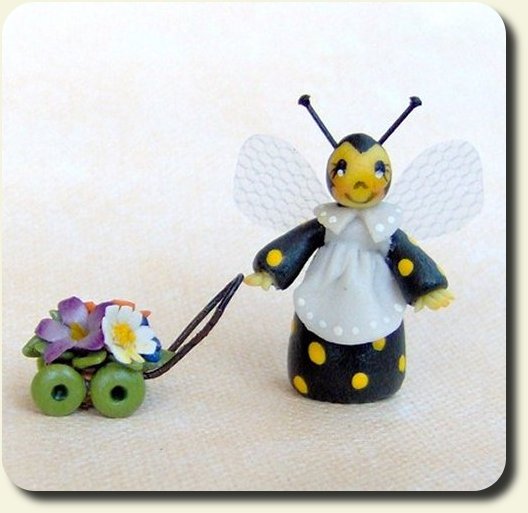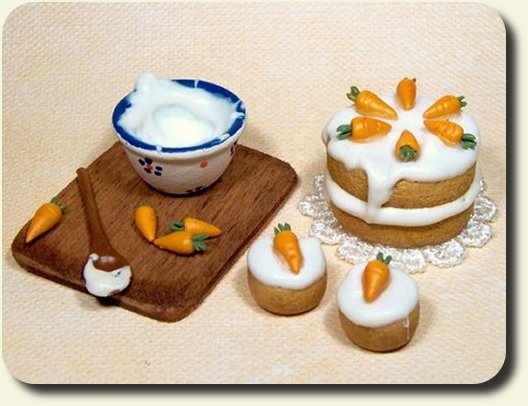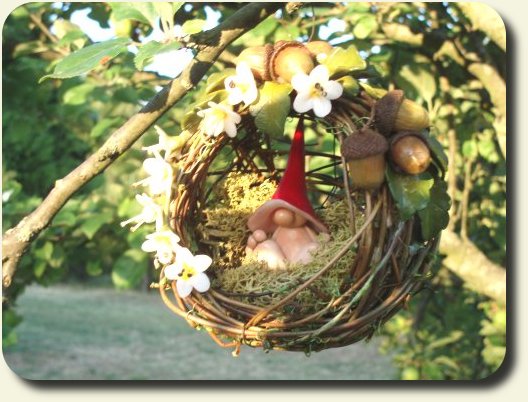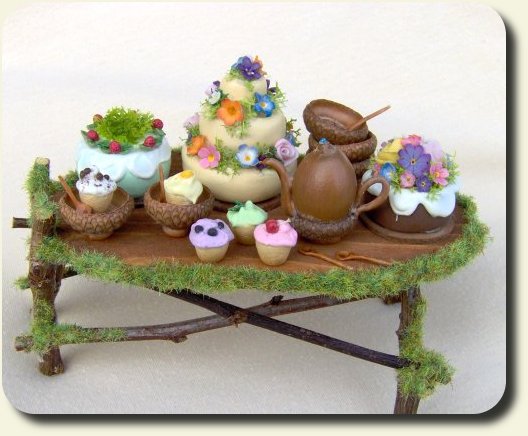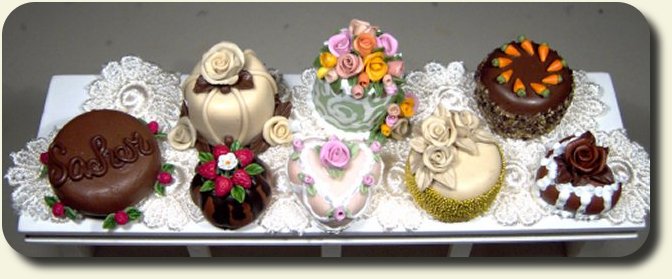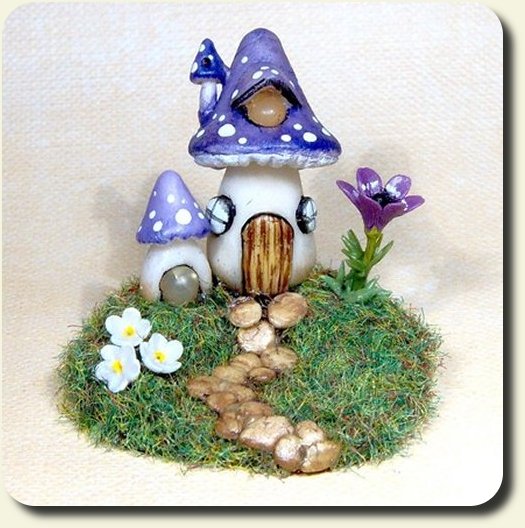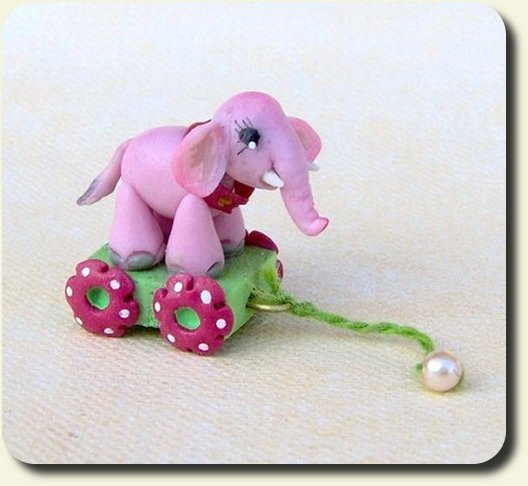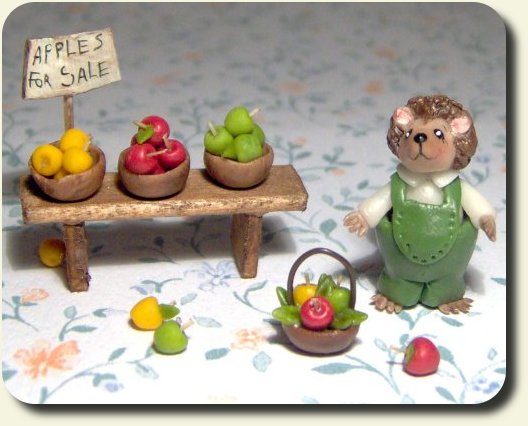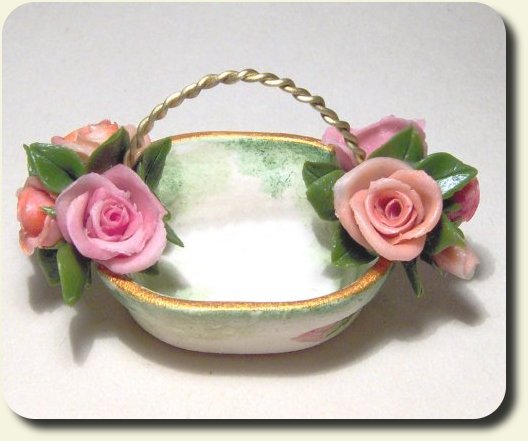 Copyright © 2004-2008
Custom Dolls, Houses & Miniatures / CDHM