Doll House Miniatures of PJ Jammers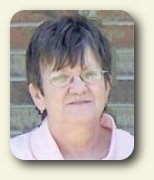 Miniature artist Kathy Phipps, lives with her daughter in a small farming town in Missouri. She enjoys reading, cooking, sewing, puzzles, and most of all, crafting miniatures. She may be the only one in the family who works with miniatures, but the creativity doesn't fall far from the tree. Her daughter enjoys making jewelry, wood working, and sewing. Even the grand-children think it's great to have a grandma who still plays with dollhouses.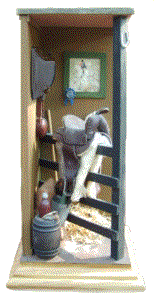 As a child, Kathy owned a metal dollhouse with plastic furniture in the 1950's. But the inspiration for miniatures began on a school field trip to a museum in Chicago where she saw a Colleen Moore dollhouse. She jokes, "I would have moved into the museum and lived beside that dollhouse if they would have let me."
Kathy now crafts in a workshop in her room, where she has everything she could ever need to make her creations. She finds her inspiration from everything around her, whether it is a television show or in a magazine, it just comes to her. The best tool she has available to her is her imagination. If she thinks of something, she has to make it happen.
Almost everything Kathy makes is 1/12 scale. She likes the level of detail she can achieve using this scale. And it truly shows in her artwork!
Someday Kathy would like to make room boxes and small houses. She has made a few for her to keep, but she would like to make some to sell as well.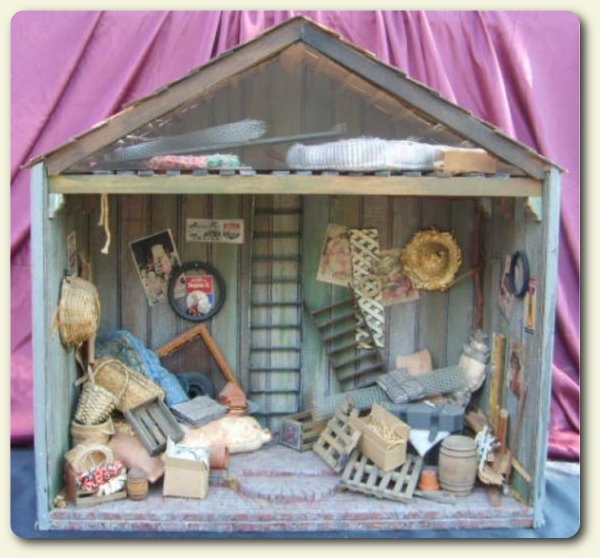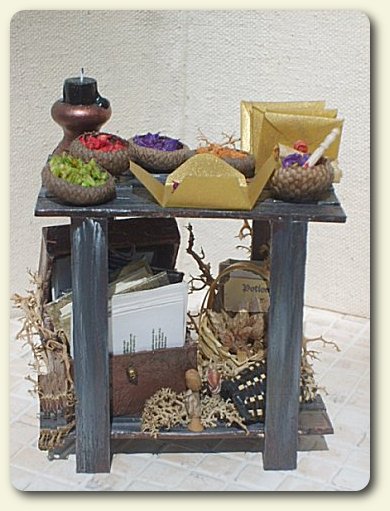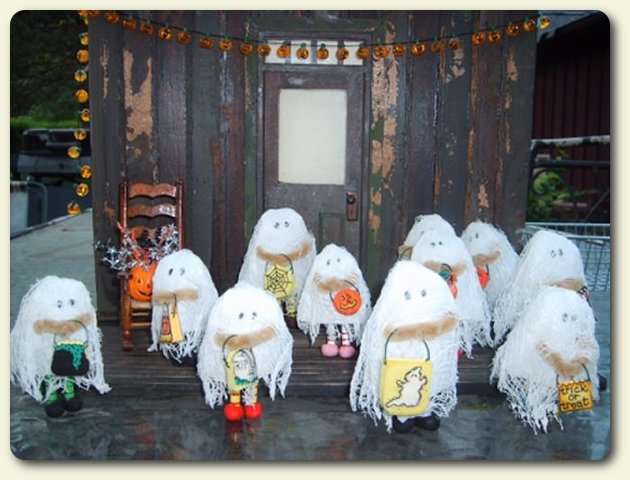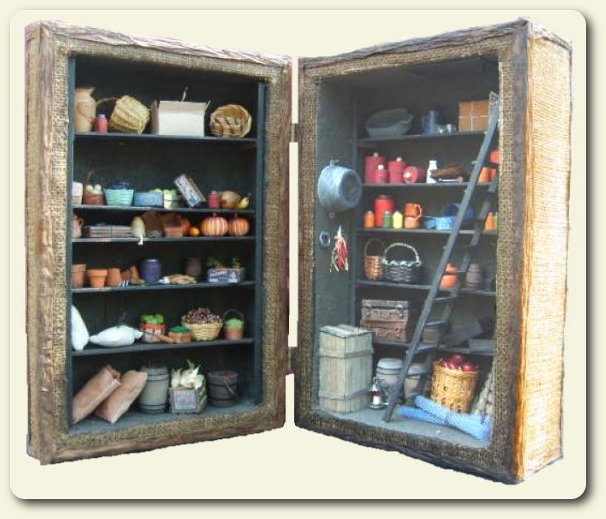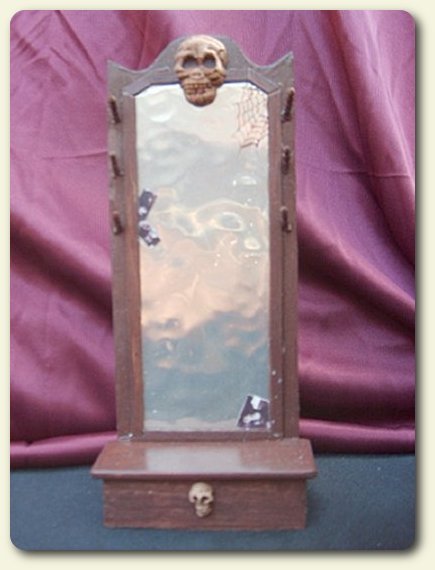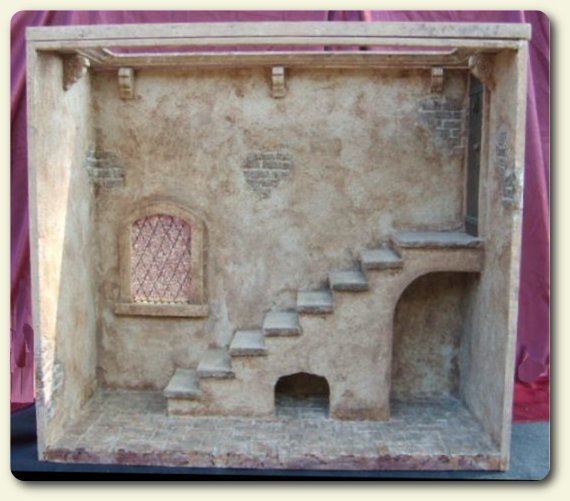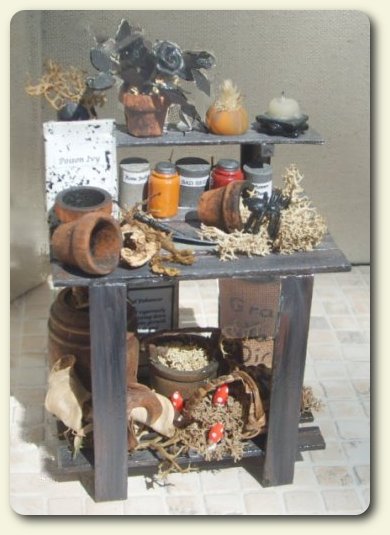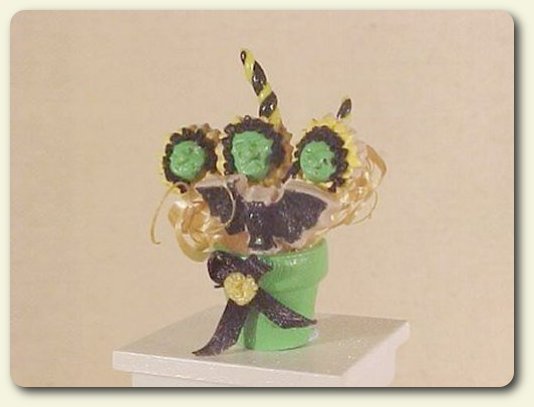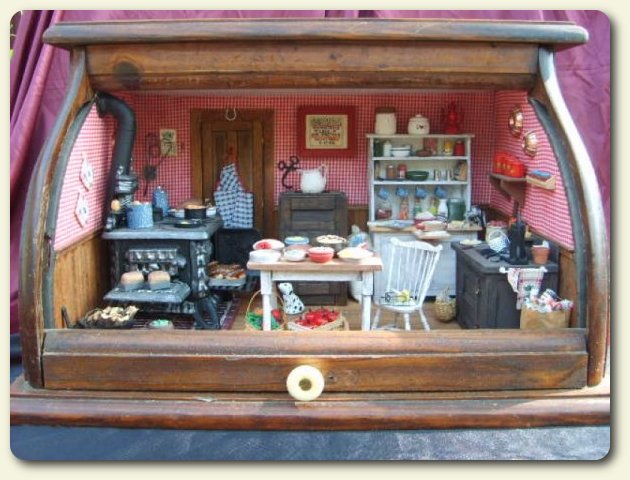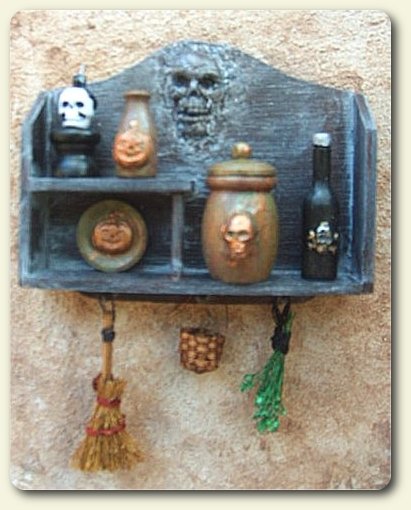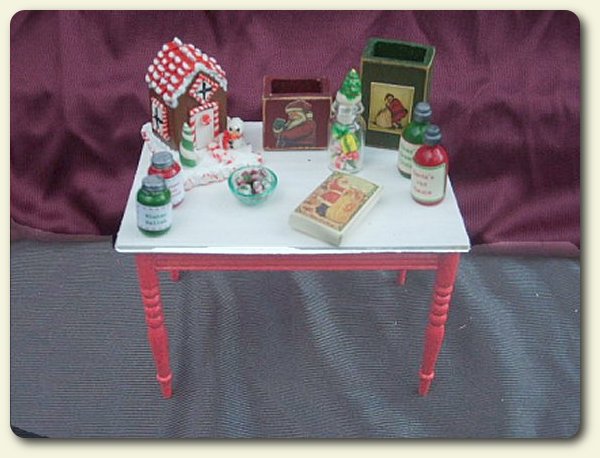 Copyright © 2004-2008
Custom Dolls, Houses & Miniatures / CDHM