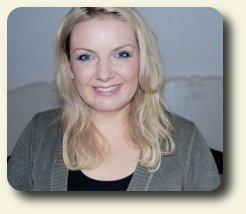 It sounds like a riddle: what is larger than life yet smaller?

The answer? Little Treasure, by Christel Jensen. The goals she sets for her artwork are very large, figuratively speaking. Tricking the viewer into believing a 1:12th scale miniature is a full-scale piece when she takes a picture of it means that picture isn't just worth a thousand words, it creates a whole ambience.

"I aim to take a photo that creates a mood to depict the meaning of the scene that is being portrayed," she said.

Little Treasure truly hits the spot when it comes to creating sweet and divine miniatures. Christel is the mastermind behind all things yummy and she really puts her heart into it. Living in Norway with her husband and two daughters, she finds that she is the only family member interested in miniatures although it's not surprising that her daughters are her biggest fans.

"They are both very creative in their own ways, just not miniatures," added the proud mom.

Her own childhood was a different story. Troll dolls needed homes to live in, not bridges to live under.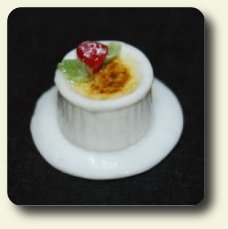 "I made my tiny troll collection homes in small cardboard boxes. In my head it was very pretty," she said.
When trolls gave way to jewelry she discovered polymer clay and began making her own baubles until a chance search on the internet uncovered the world of miniatures. It wasn't trolls, but tiny things were back in her life.
"I decided to try it and found I was hooked," she said. "Miniatures are my favorite type of art."
And since she enjoys cooking, food was a natural choice for miniaturizing.
"I like to translate that passion into the miniature world. One of my favorite things to make is cupcakes. I also like to make plants and other small interior decorator items. I prefer a 'worn vintage' look and like to give things a shabby look and feel as a finishing touch," she said.

She has collected many dollhouses over the years and is constantly brainstorming for ways to integrate her ideas into a new design for each one – and add her pieces.
"I am very fascinated by the things that other miniaturists make. I find inspiration from other great miniaturists, cookbooks, the internet, magazines, and basically everything that life has to offer," she said.
Christel loves being challenged. She likes to make one-of-a-kind items, although she will sometimes make up to four of a creation, but never more than that.
Christel has been published in the magazine "Et Dukkehjem" several times with tutorials and photos of her dollhouses and is an author herself with three titles to her name written in Norway in the early 90s.
Want to see more of Christel's work? Visit her CDHM Gallery by clicking here!