Christmas Fun With A Twist
Written By Assistant Editor Alice Bell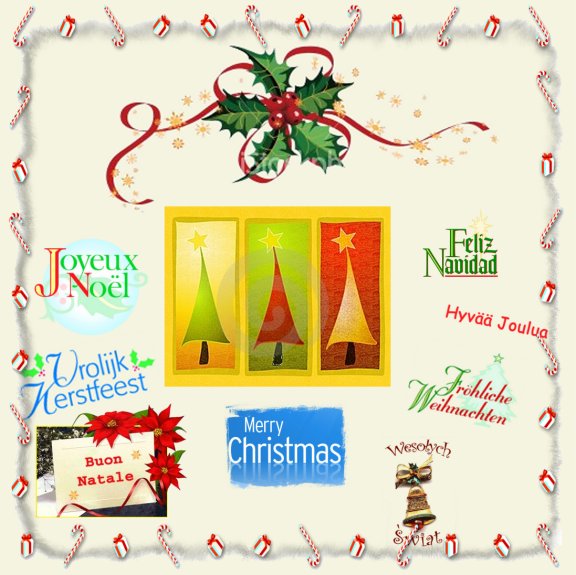 Since I believe Christmas is a time for playful fun and games, I've written this month's article with a ready-made puzzle. Hidden within the story are stanzas from 12 different Christmas carols, some wildly popular,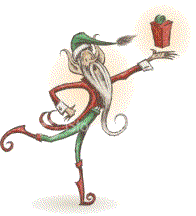 some well-loved and some blatant give-aways. Can you list the lines from the 12 popular Christmas Carols and identify the songs they come from within Holiday Decorating in the Dollhouse?
Christmas time is near. Sing with me now: "Oh you better watch out, you better not cry, you better not pout I'm telling you why, Santa Claus is coming to town!"
Christmas, Hannukah, Winter Solstice, Kwanzaa - may the calendar keep bringing happy holidays to you. And after you deck the halls with boughs of holly, why not make the yuletide gay in the dollhouse, too?
"The perfect dollhouse Christmas is one in which each room 'feels like' Christmas," declares Carolann Goblirsch, whose CDHM Holiday Gallery is filled with multiple styles of decorated theme Christmas trees including a Fisherman's tree and a Patriotic Tree - styles to bring to us all both joy and glee.
And such a bustling holiday calls for scenes filled with mini people to let the Christmas spirit ring.
"Mini people need to be baking goodies, making presents and decorating. Christmas is a time for love and friends, so my Christmas always includes lots of people having fun: playing games, reading books together, dancing, eating or just being jovial. It's also fun showing a few people exhausted from shopping/cleaning/decorating/cooking - perhaps soaking their feet or taking a nap. And they should be surrounded by packages or cooking/cleaning equipment or the decorator could be perched on a small ladder outside the house hanging garlands or lights," said Rose-Ellen Horan, whose shop has special reversible Christmas quilts and decorative accessories as well as a fancy pink tree.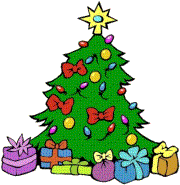 From chestnuts roasting on an open fire to all for the little ones' Christmas joys comes Jennifer Tuttle.
"Things that evoke childhood memories!" added Jennifer, with her gallery filled with fancy holiday edibles. "My mother always went way overboard at Christmas, we had a real tree with special ornaments like things my sister and I made and things collected on family vacations. I like to go a little overboard in my own Christmas decorating as well with a large tree, smaller tabletop trees, plenty of lights, heaps of packages and even a gingerbread house. There are also many fancy decorated cookies and candies including a plate of treats for Santa and a carrot for Rudolph."
All is merry and bright, wreaths in all the windows, gaily decorated trees, garlands - even tiny jingle bells bring Christmas into the dollhouse from these special Holiday Galleries where there are as many special holiday looks as there are dollhouses.
"I personally like to decorate in pastels - shades of pink, white lace, feathers, real pearls and crystal. Another hobby of mine is collecting seashells, so I like to use tiny seashells and especially the sand dollar doves that are so symbolic of Christmas," said Rose-Ellen.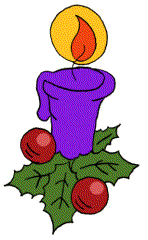 "My favorite color scheme is deep burgundy, pink and dark green. But I make trees in almost any color scheme and I like them all. Gold and cream is elegant, pale blue and silver reminds me of a white Christmas and I really love multi-colored red and green with all the other colors thrown in because that's what I grew up with," said Carolann.
"I'm fond of the Victorian look with mauves, light blues and gold, but I stick to the traditional red and green in my dollhouse,' said Jennifer.
Getting that perfect holiday look can be as challenging in the dollhouse as it is in a real home. And if by chance your Christmas budget won't stretch for mini decorations these generous artists have an early gift for you of ideas on how to make your own.
"Sometimes it can be hard to find ready-made Christmas decorations so I improvise," said Jennifer. "I am constantly looking at common everyday items and building my stash of things a non-mini person might see as trash. Dollar Stores and scrapbooking aisles are good places to find things - and don't forget the cake decorating aisle!"
"I make wreaths, garlands and trees out of miniature preserved princess pine using the same type of weaving and stringing methods for full-size. The trees are extremely time-consuming but so rewarding when they are finished. I have a tree I made in 1977 that still looks brand new," said Rose-Ellen.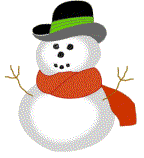 "And crumbled pieces of Styrofoam look just like popcorn - be sure to use a very fine needle so it doesn't break apart. I also like to include greeting cards I reduce on my printer using photo paper - then I have a record of my favorite cards. These can be strung on thin ribbon or yarn and displayed around the house," she added.
But the prettiest sight to see is the holly that will be on your own front door. Carolann has her own technique for such mini greenery.
"I make my trees and garlands out of the mini pine garland available on-line or those 12" ones you can find everywhere during the holidays. Just use a good pair of wire cutters and perform "surgery" and after they are cut to size use hot glue to make it fuller. Also, the trees they use for mini villages are the right size and if nothing else is available, take pine flower pictures and wire them together - it doesn't matter so much what the tree looks like, once you decorate it no one will notice!" she said.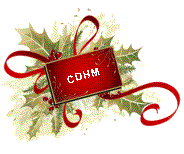 "Once you've got your tree, decorations can be made from many sizes of beads, wrapped squares of Styrofoam for mini packages tied to the branches, poly clay candy and cookies and glue things with hot glue to the bottom of the branches. You can make tiny bows with ribbon or narrow strips of fabric treated with Fray Check. Just make it feel like home," said Carolann.
"It really is impossible to go over the top when decorating. You can even put Santa and a sleigh on the roof," added Rose-ellen.
"Each collector should decorate with whatever items makes them feel good and remind them of happy times with friends and family. That's what Christmas is all about," said Jennifer.
Merry, Merry, Merry, Merry Christmas!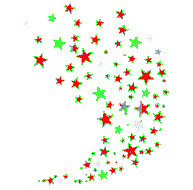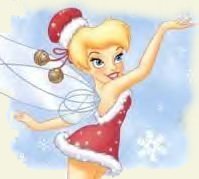 Copyright © 2004-2008
Custom Dolls, Houses & Miniatures / CDHM