Marlene Buffington
Administrator/Editor/Owner
She never sleeps. At least, that is the consensus of CDHM members of the workaholic Marlene. Since CDHM's humble beginnings as a small chat group on Ebay in April 2004, she has worked tirelessly on all the behind-the-scenes things that have made the site a success: advertising, customer service, SEO (search engine optimization) for the Gallery members, site administration, research & development, newsletter/magazine development, and editorial submissions.
In the beginning, CDHM was a way for Marlene to educate herself and others about the fascinating world of miniatures. When the Ebay site exploded into the auction site's largest group she knew it was time to expand its horizons and by July 2006, Custom Dolls, Houses & Miniatures opened its virtual doors to all art doll, miniature and teddy bear artisans as its own site.
Advertised in miniature magazines around the world, CDHM has continued to grow under Marlene's careful tending to include free artisan-lead tutorials, friendly chat threads on all manner of subjects dealing with dolls, minis and bears, artisan galleries with buy-it-now buttons and the brand new artisan's Blog feature. A good day for her means she has managed to include yet another CDHM member in a magazine article, worked up a new article for the CDHM newsletter, welcomed several new members to the site and created an easier way for buyers to maneuver around the site.
The site has exceeded all expectations and made the work a pleasure. Marlene is happiest when one of her members comes to her and shares a success or better yet, lets her know of a sale from a gallery. From its educational roots, CDHM has become a site where artisans can interact with their buyers easily and hassle free.
If you have questions, contact Customer Support at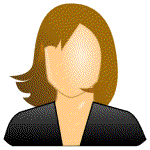 Sandy Z.
Gallery Customer Service
Sandy Z. is a part-time staffer that takes care of customers issues and concerns within the CDHM Galleries.
If you have questions, Sandy or one of the other staffers will quickly respond to your emails. If you need to contact our Support Team, please send your emails to

.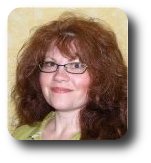 Alice Bell
CDHM The Miniature Way i-mag Editor
Alice is the Editor for the
CDHM online magazine, The Miniature Way
. As CDHM has grown over the years, there was a strong need for a skilled writer and Alice filled that requirement. With over a decade of editorial experience from her work at a large newspaper company, she brings that journalistic eye to the Team. Alice earned two Bachelor of Arts degrees, in English and Art, and is currently employed with a local municipality.
Living in her West Virginia ancestral home with her two Belgian Shepherd dogs, Onyx and Emerald, she is always busy. Alice is a multi-tasker, playing in the mud in her house making miniature pottery before moving outside to dig in the dirt in her organic flower, vegetable and herbal beds. When she's not working, carving miniature furniture, gardening, cooking or playing with the dogs she likes to belly dance.
Her personal collection includes artisan-made eclectic pieces for her 3-story Victorian house and unusual fantasy pieces for her Halloweentown house in 1:12 scale. She also enjoys collecting scale Halloween Breyer horses, kachinas, Dept. 56 Halloween village pieces and Christmas snowglobes. Alice is an avid reader, resulting in the transformation of one of her cottage rooms into a personal library with wall to wall book shelves.
Visit Alice's
CDHM Gallery
.
Don't be surprised if you hear from Alice and she's asking questions for upcoming articles! Alice can be reached at

. You can find Alice in the Forums under the nickname greenlupa.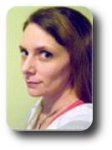 Amber Matthies
Forum Moderator
Amber is a Moderator of the CDHM
Forums
. Over five years ago Amber created the wildly popular Trollflings®, one of a kind sweet troll fantasy art dolls from polymer clay. She also creates haunted and spooky miniatures in homage to all the years of fun Halloween has provided her. You can usually find her in the Haunted & Spooky or Fantasy Forums under the nickname Trollgirl.
A stay-at-home mom, Amber and her husband live with their five kids in Ohio, USA.
Visit Amber's
CDHM Gallery
.

Amanda Norris
CDHM Blog Staff Writer
Pending
Pending

Angeles S.
CDHM Blog Staff Writer
Angeles also known as "Burbujat or Burbu" is a staff writer for the
CDHM Blog
, blogging in Spanish. A full time laboratory technician and draftman by profession she resides in Spain.
She has been making miniatures for the last three years after she saw a photo of miniatures in a forum. "I marveled. I looked at the photos again and again. It occurred to me to challenge everyone "do miniatures?". What was my surprise when I saw how many people were encouraged?"
*****
Hola. Mi nombre es Angeles, aunque la mayoría me conoceis por Burbujat o Burbu. Tecnico de Laboratorio y Delineante. Esta ultima es mi profesión y a veces me beneficia y otras me perjudica. Soy muy tecnica y poco artística, lo que hace que si intento envejecer o manchar un mueble, tiendo a hacer las manchas y esconchones iguales, simetricos y equidistantes, pero bueno, poco a poco voy aprendiendo. Yo he estado en un taller de costura y mas tarde en un taller de bordado a mano. Luego yo empecé a hacer manualidades, cosa que me ha gustado de siempre. Un día, vi fotos de miniaturas en un foro. Me quedé maravillada. Miraba las fotos una y otra vez. Se me ocurrió retar a todo el mundo "¿hacemos miniaturas¿". Cual fue mi sorpresa cuando vi la cantidad de gente que se animó.

Bertie Pittman
CDHM Blog Staff Writer
Bertie is a staff writer for the
CDHM Blog
. As a full-time craftsman and woodturner who has perfected his craft, Bertie is a member of the American Association of Woodturners, He is a master turner creating vases, bowls, cups and other tiny miniatures using woods and acrylics. You can find Bertie most of the time in the Turnings Forum, under the nickname ncshrimper.
His enlistment as a U.S. Coast Guard officer, now retired allowed Bertie to travel and work in both Atlantic and Pacific oceans as well as the Bering Sea. This nomadic career allowed Bertie to live all over the United States, including Alaska. His specialty was in search & rescue as well as aids to navigation, law enforcement, and homeland and port security. Now days, Bertie spends his winters in the Rocky Mountains of Utah and his summers on the Crystal Coast of North Carolina indulging his love affair with woods of all kinds.
Visit Bertie's
CDHM Gallery
.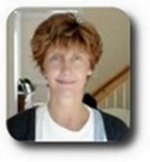 IGMA Fellow Betsy Niederer
The Miniature Way iMag Staff Writer, Food and Sr. Forum Moderator
Artistic foodie Betsy is the Senior Moderator of the CDHM
Forums
. You can find her hanging out in the Food Forum answering questions and encouraging new member participation and inspiring others with her latest creation under the nickname kachookie. Betsy began her adventures into dollhouse miniatures in 2002. Since that time, she has achieved Artisan status in the IGMA (the International Guild of Miniature Artisans) food category in 2004, then in 2007, she was granted Fellow status.
After a New Jersey, USA childhood she was off to college in Virginia, where she says she "majored in Biology/Frat Parties". After graduation, she transferred to the University of Pennsylvania and earned her Master's degree in nursing. She worked as an obstetrical clinical specialist until the birth of her first child.
Married and a stay-at-home Mom to two boys, she's always busy. She says they have no live-in pets, but 'Bob the Groundhog' lives in their back yard and they've adopted two baby deer who eat all of the tomatoes in her garden. Betsy and her boys are active horseback riders and Betsy is known to finish a good book in one day – a hand's down winner to her least favorite occupation of house cleaning.
Visit Betsy's
CDHM Gallery
.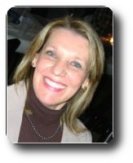 Daisy Carpi
Forum Moderator
Daisy is our South American Moderator in the CDHM
Forums
. She's lives in Brazil, married and has three children, two girls and a boy. She attended University for Visual Arts, with additional training in painting.
In 2002, Daisy started making miniatures using cold porcelain. Then she joined a group in Brazil and started making miniature plants using paper. Later she starting making wood and cardboard furniture, then that lead to her experimenting with many other forms of miniatures. Now she has moved into polymer clay, using various techniques, to create dolls house foods.

Fiona Bateman
Forum Board Moderator (Discussão Geral)
Fiona is a Forum Board moderator for our Spaish and Portuguese language membership (Discussäo Geral).
A resident of the UK, she's a stay at home mom of two children, Vicky (7) and Graeme (5), Fiona still finds time to create some of the most beautiful miniature turnings you will find.
During the day while the kids are at school she can be found in her workshop turning miniatures from wood, acrylic, corian and palm nuts. She is relatively new to the turning world, but finds it extremely addictive. She finds that there is something magical about choosing a lump of material and turning it into a gorgeous vase or bowl.
Visit Fiona's
CDHM Gallery
.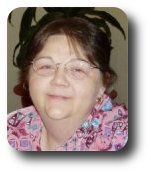 Lauretta Carroll
The Miniature Way iMag Staff Writer and Sr. Forum Moderator
Lauretta is a Sr. Moderator of the CDHM
Forums
using the nickname lauretta.
Specializing in 144th scale shops, dollhouses, and roombox structures that are not normally found in ready made kits under the business name of Midnight Magic Miniatures.
Lauretta says that she "was bitten by the miniature bug when she was very young. Spending more time building rooms for her Barbie® dolls than playing with the dolls. Then at the age of 17, she received her first real dollhouse, a Harrison, in 1/12th scale, which she worked on for years. Later, she joined a club, and as they say, the rest is history".
Visit Lauretta's
CDHM Gallery
.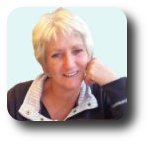 IGMA Fellow Linda Cummings
The Miniature Way iMag Staff Writer, Food and Forum Moderator
Linda is a Moderator of the CDHM
Forums
using the nickname linsminis.
Mother of 3 grown girls and a grandmother of 3 she lives in the North East part of England. "I have loads of time to create" my minis!! I have always been a little on the "arty" side, enjoying any kind of creativity, but especially tiny counted cross stitch and water colour painting. Having run out of wall space for my paintings, miniatures came along at just the right time for Linda. Nowadays, Linda says, "I live, eat, sleep and dream miniatures and have for the past 5-years now and as yet no-one has come up with a satisfactory antidote!
Linda was award IGMA Fellow and holds that status in the food category of the International Guild of Miniature Artisans.
Visit Linda's
CDHM Gallery
.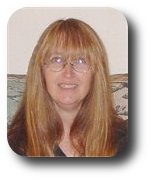 Lori Turner-Dolinsek
Forum Moderator
No mini is too small for the notice of micro mini Moderator Lori of the CDHM
Forums
. A self-taught artisan specializing in 144 scale dollhouses, she transforms the smallest of houses into brilliant works of art fully decorated and landscaped. You can always find Lori in the Smaller Scales Forum. Look for her using the nickname loshcosh.
She is a single Mom with three kids in sunny California, USA. Her youngest child has health issues and spends a lot of time in the hospital so miniatures are a way for Lori to relax. Lori is also 'Mom' to a menagerie of pets: six dogs, three cats, two goats, a tortoise, and at least seventy birds (African greys, cockatiels, love birds and more). When she's not doing minis she enjoys reading and remodeling her home.
Visit Lori's
CDHM Gallery
.

Mariella Vitale
Sr. CDHM Blog Staff Writer and Mascot Artisan
Mariella is a staff writer for the
CDHM Blog
blogging in English and Italian, as well as the official CDHM Mascot Artisan. She resides in romantic Italy and loves to create miniature thread animals work with a 0.50mm hook and sewing thread.
She has a passion for all things small, mini, micro, and sweet and almost all her creations are smaller than they should be!
As a child she went to Catholic school taught by the nuns; and one of the things they were taught was embroidery, knitting, and crochet. The nuns insisted that the back side of the work had to be perfect.
Visit Mariella's
CDHM Gallery
.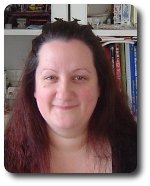 IGMA Fellow Orsolya Skulteti
CDHM Blog Staff Writer
My name is Orsolya Skultéti (Orsi, SOrsika). I started making miniature food in 2002 and earned my IGMA Artisan status in 2008.
I was born into a happy family decades ago, and thanks to my mum and my grannies, I used my creativity from my early childhood. I always adored the tiny and delicate things and wanted to have a dollhouse. As I became older I went to a secondary school specialized on finance and accounting and eight years later I was graduated as economist.
At my age of 25 I was sent to Paris, France to work as project manager, and on an afternoon walk I suddenly saw a shop window on the Montmartre: it was the first miniature shop I had ever seen. A year later I returned home infected with the mini-bug. I built my first dollhouse then started to make miniature food. After years of practicing I earned my IGMA Artisan status in 2008. I participated at my first competition in 2006 and won the 3rd prize there, in the following years I won the 1st prize three times in line and got my "Craftman with Golden Diploma" degree in 2009.
Currently I have a full time job as business controller in Budapest Hungary (I still work to the same company who sent me to Paris seven years ago) and beside this I create and sell miniature food and roomboxes, give lectures on miniatures and try to help to those who want to deal with this fantastic hobby.
Visit Orsi's
CDHM Gallery
.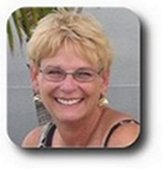 Pat Carlson
Forum Moderator
Pat is a Moderator of the CDHM
Forums
using the nickname skywind. Specializing in 1:12 scale and smaller books, she creates reproductions of old (pre-copyright) full-sized volumes as well as creating books from her own writings. Pat's personal motto is 'Preserving Literature In Miniature'. She is a published artisan and a member of the Miniature Book Society. A published artisan in her own right, she has been featured in several doll's house magazines. This year Pat added a new skill to her repertoire by creating 144th scale decorated and landscaped cottages.
An empty-nester Mom of two grown sons, she and her retired U.S. Army officer husband enjoy living in sunny Florida, USA, after a very busy career life in the Washington, DC area. Raised in a military family, Pat has lived all over the world, a childhood that created an adventurous spirit her husband shares. They have lived on a sailboat in the Bahamas for months, circumnavigating southern Florida with their galley cat, Hobie and are always ready for their next adventure. Pat enjoys walking the beach, biking, gardening and sailing in and around the beautiful waters of Florida and the Bahamas.
Visit Pat's
CDHM Gallery
.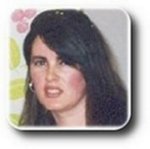 Rosy Hammond
Forum Moderator
Rosy is one of our southern hemisphere Moderators in the CDHM
Forums
found most often on the Dolls, Food, or Dollhouse & Roomboxes Forums under the nickname Rosy.
As a primary school teacher for almost 30 years she is exceptional at educating and answering any questions Forums visitors could have. Her journey into the miniature world began three and a half years ago when she came across the most angelic face on a doll that she had ever seen. Though primarily a collector, she enjoys crafting miniatures for her own personal collection.
Born and raised in Victoria, Australia, with a German mother and an English father, Rosy, her twin sister and their three other sisters were well entertained with stories of their parents' lives growing up.
Rosy lives with her husband and their three dogs: two tri-colored Shelties and one long-haired German Shepherd. During their free time, Rosy and her husband enjoy sailing in the Sonata Yacht Club of Victoria.
If you have questions when you are in the Forums, just message her, as she will always be able to assist you in finding your way around the Forums.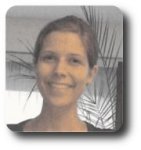 Stephanie Kilgast
CDHM Blog Staff Writer
Stephanie is a staff writer for the
CDHM Blog
posting in English, French and German. Educated as an architect in France, living in Savigny le Temple, a suburb of Paris, she is now pursuing a full time profession as a miniaturist.
Her miniature fascination began on a sunny day in summer 2007. She says that she was bored and searching for a new hobby. That's when she came across a miniatures site and suddenly all her childhood memories came back. When she was younger she recalled making food out of normal play clay for her Barbie dolls. She still has those first creations.
Visit Stephanie's
CDHM Gallery
.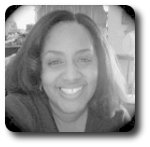 Tracy Topps
Forum Sr. Moderator
Nomadic Sr. Moderator, Tracy might be found anywhere in the CDHM
Forums
. Helping someone find the best location to ask a question or pointing out the best spot to find a particular bit of information are all in a day's work for her. With over five years of website experience she can assist with customer service issues and answer "How do I..." questions from the Forum membership with ease.
Although she may be found anywhere in the Forums, the dollhouse and roombox Forum is one of her personal favorites. Having served as a full time miniaturist for 14-years, she specializes in the creative paper clay technique. A work-at-home Mom, she loves interior decorating in addition to creating real and fantasy dollhouses from fairytale castles to fantasy cottages.
Tracy grew up in Chicago, Illinois USA and now resides in the state of Wisconsin. She and her husband have been married for 14 years and have three children. In her non-mini hours Tracy is an avid doll collector and enjoys reading books on such diverse topics as history, science, true life, children or Bible characters. She's also an active community volunteer for charity causes.
Visit Tracy's
CDHM Gallery
.