V&A Museum of Childhood
Written By CDHM Artisan
Sarah Maloney
of Dollhouse Kitchen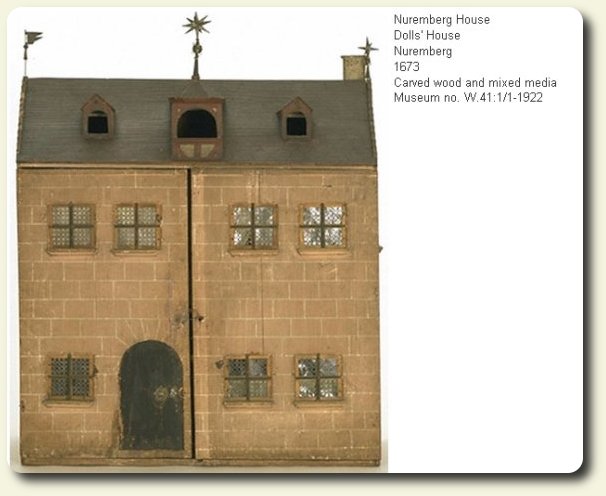 V&A Museum of Childhood, London England. This is the museum that inspired me to own a dollshouse and indirectly start sculpting with polymer clay. As I have mentioned before it was viewing the incredible Victorian dolls houses as a child that set me on the path of miniatures.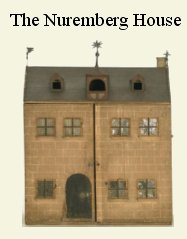 The Museum's dolls' house collection is the largest public British collection. The oldest house in the collection is the Nuremberg House built in 1673. Craftsmen would have been commissioned by a wealthy family of the time to make the house and miniature versions of their full size furniture. It is thought that dolls houses in the 17th century were not merely toys, but educational resources as, they provided young girls with visual aids when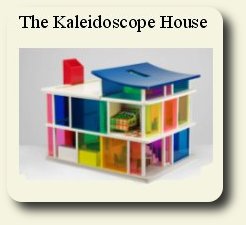 learning how to run a domestic house.
The collection also includes houses from the 18th, 19th and 20th century right through to the present day. A rather colourful creation The Kaleidoscope House was designed in 2002 by Peter Wheelwright, an American architect and Laurie Simmons, an artist and photographer. It has been made out of coloured translucent Perspex, leading to a creative, educational and fun design appealing to the children of our modern world.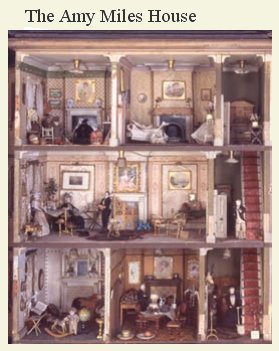 This is one of my favourites and probably one of the houses that inspired me, it is simply known as the Amy Miles House, after the little girl who owned it. It was made in 1890 and houses miniature examples of innovative domestic technology of the time including a telephone, a water geyser for heating the water in the bathroom and a carpet sweeper. Originally it was loaned to the museum in 1915 and eventually given in 1925. Unfortunately this picture does not show its full grandeur.
Hopefully I have wetted your appetite with this delicious little glimpse into what the V&A Museum of Childhood has to offer for the dolls house enthusiast. However dolls houses are only a small section of what this wonderful museum has to offer, there is something for all miniaturists with exhibitions of: dolls from wooden to plastic; games from board games to puzzles; toys from traditional through moving to dream toys and childcare from birth to cradles, feeding and hygiene.
Visit the V&A Museum of Childhood on your next visit to London
Copyright © 2004-2009
Custom Dolls, Houses & Miniatures / CDHM