CDHM The Miniature Way
December 2010, Issue 11
Book Review
Page 18
Book Review, A Fabulous Dollhouse
---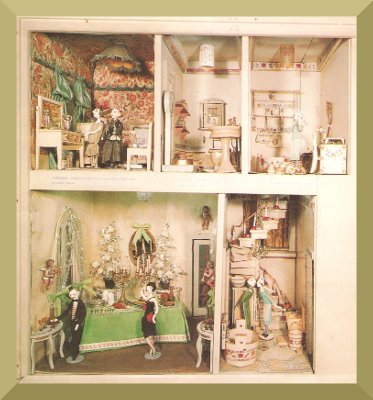 The three Stettheimer sisters and their mother hosted some of the most remarkable salons of writers and artists of their day over the course of a generation. These social luminaries were charmed by Carrie's creation and gifted her with magnificent works for the house.
But it was Carrie who dreamed up the 12-room mansion and brought it to life. Her beginning as a miniature artist is documented by her sister Ettie Stettheimer in an Introductory Forward to the book.
"We were spending the summer of 1916 in the Floyd-Jones camp on Lower Saranac Lake when the first bad epidemic of infantile paralysis broke out," begins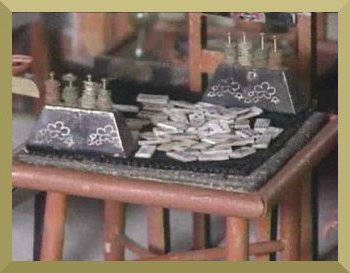 Ettie. What follows is her description of how her enterprising sister created a partial dollhouse from wooden grocery boxes and donated it to a raffle benefiting the epidemic relief efforts.
It brought between $500 to $1,000 USD to the fund and inspired Carrie to construct a bigger and better dollhouse.
"I think the idea of being able to create an object of intrinsic worth and at the same time to contribute largely to some cause she was interested in promoting fascinated her," Ettie writes of her sister.
As the eldest sister, Carrie became responsible for overseeing the household when their mother became an invalid - a situation that lasted many years. Ettie confides that while Carrie was excellent in this capacity, it was also a necessary evil her sister had no liking for doing.
Copyright© 2010
Custom Dolls, Houses & Miniatures / CDHM