CDHM The Miniature Way
How To Make Stuffed Baby Calamari
August 2010, Issue 7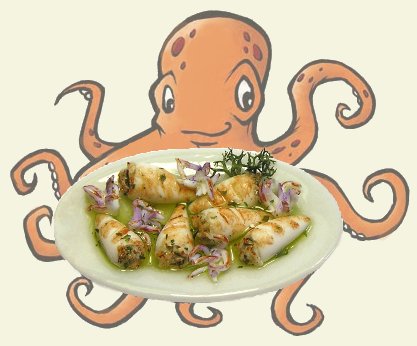 ---
Let's make stuffed calamari in 1:12 scale with IGMA Fellow Kiva Atkinson. She'll walk you through step-by-step instructions on making stuffed baby calamari platter for display.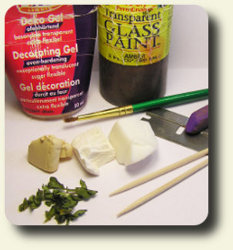 Materials Needed


►   

Fimo© Polymer Clay




 - Champagne




 - Translucent




 - White


►   Amber Glass Paint
►   Dried Herbs
►   Paintbrush
►   Liquid Fimo© or Sculpey©
►   Purple Artist's Pastel
►   Straight Edged Razor


►

Not shown




Dremel, Envirotex Lite Resin, Envirotex Lite Resin,




Blue and Yellow Resin Dye
---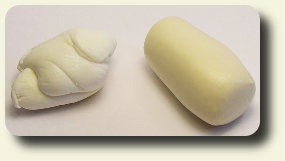 Step 1

Condition all your clays separately. Combine equal parts of white and champagne, then blend.

Combine translucent and less than half that amount of white. Make a fat log out of the first blend and bake for approximately 20 minutes.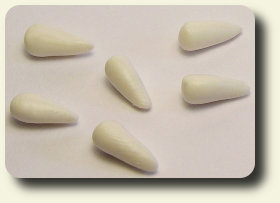 Step 2

Make cone shapes from the translucent/white mixture, about 3/8" (9mm) in length. Vary the sizes.