CDHM The Miniature Way
Dolls
Page 2
August 2010, Issue 7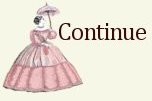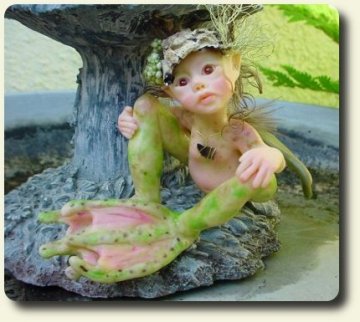 While it can take her anywhere from a day to finish a small piece and weeks for more detailed ones, the results speak for themselves: from her Caribbean Art Doll with its fanciful colors and simulated movement to the beautifully named and effervescent Emeraude.
For her, fairies seem to be the perfect source of inspiration.
"I've always had a vivid imagination, but didn't take advantage of it until late in life and fairies seemed the likely choice. They don't hold me to a particular standard. They can be anything I want them to be and that's very appealing."
Like many doll artists, Judy's love of dolls began in childhood, though her favorite doll met with tragedy.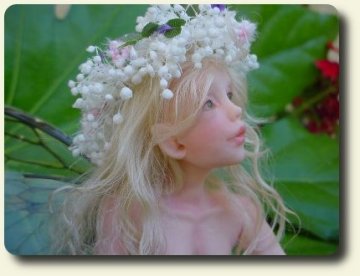 "I think most little girls love dolls, and I was no exception," she recalls.
"My favorite was a red-haired baby doll I got for Christmas. I took it on vacation and accidentally left it at my grandmother's house 1,600 miles away. I cried for that doll; I was only five. When I went the next year to my grandmother's I was so excited to finally get my beloved doll back. Unfortunately, my younger cousin had ripped out all of its hair! I cried again. My mom somehow gave her yarn hair, but she was never the same."
These days, Judy would rather create than collect, though she does have a few artists whose work she enjoys. But like many artists, she usually doesn't hang on to her own creations.