CDHM The Miniature Way
How-To
June 2010, Issue 6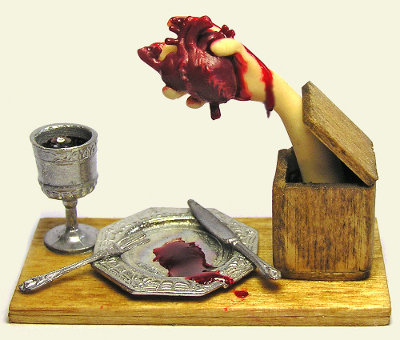 ---
Make a human heart for your spooky and haunted dollhouse or roombox in 1:12 scale with IGMA Artisan Kiva Atkinson. She'll walk you through step-by-step instructions on making a heart for display.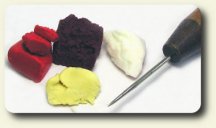 Materials Needed


► Polymer Clay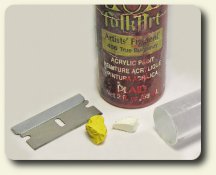 -

Bordeaux


-

Carmine red


-

Ocher


-

Translucent


-

White
► Deep red acrylic paint
► Acrylic roller
► Needle tool or toothpick
► Single edge razor


---
Step 1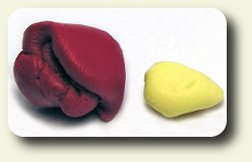 Condition all your clays separately.

Add some translucent to mostly Bordeaux, and a little Carmine red. Keep mixing until you get a deep Burgundy heart color. They're never truly blood red. To make the fatty tissue on the heart, use mostly translucent and a touch of ocher and white.




Step 2

Form a rounded teardrop shape, about 5/16 inch in length. Don't flatten the shape.