CDHM The Miniature Way
Dollhouse Tourism
June 2010, Issue 6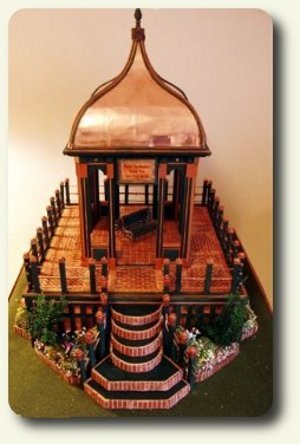 Times are tight and vacations often must go by the wayside as gas prices spin up out of control. So if you find yourself stuck at home this year, how about taking your computer on a virtual dollhouse tour?
Museum websites are an amazing way to enjoy classic miniature examples. Several CDHM artists are featured in these museums, like Nicky Cooper of Nicky's Dolls and Critters, whose dolls populate The Great American Dollhouse Museum in Danville, Kentucky, USA.
Other museums either specializing in miniatures or having a spectacular piece in their collection include The Doll House Museum in Harrisburg, Pennsylvania USA, Puppenhausmuseum in Basel, Germany, Queen Mary's Dolls' house in Windsor Castle, England, the Moomin Museum in Tampere, Finland or Titania's Castle on exhibit in Egeskov Castle, Denmark or the Rijksmuseum Amsterdam in Amsterdam, The Netherlands.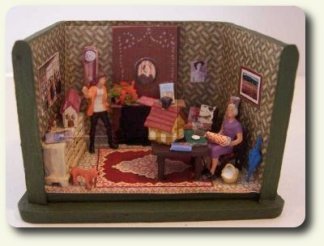 Or you can go straight to the source of ideas in our CDHM Galleries for building your own fantasy getaway mansion, from a regular 1/12th scale dollhouse to a teeny dollhouse for your dollhouse.
Or who knows - you could even decide to commission the house of your dreams. The best part, it would be a vacation that never ends and can be visited any time you view your house!
Copyright© 2010
Custom Dolls, Houses & Miniatures / CDHM