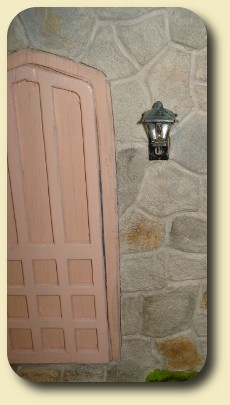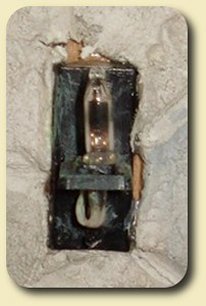 miniature form. The light I had used that decided not to work, was an outside coach light and it was the only outdoor light added to the scene. What was I going to do?
Well, first, I checked that all the wires were properly soldered to the tape wire and that none of the wires were accidentally touching something that it should not. After I checked, I knew that the bulb had blown. The bad news was that this particular coach light did not have replaceable bulbs. So I had to do real dollhouse surgery here.
Because I did not wish to damage the coach light, I had to carefully remove the coach light top and then remove the light bulb. It is important to note that you should NOT have your electric plugged in while doing this! I found a grain of wheat bulb (I keep a supply of these around to use on many projects) to use as a replacement bulb.