CDHM The Miniature Way
April 2011, Issue 15
Book Review
Page 16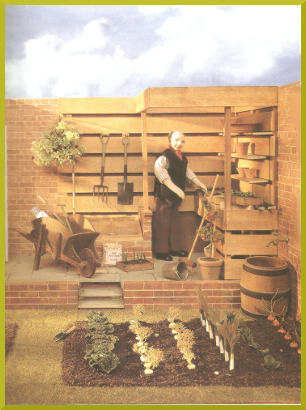 After making the list, making a scaled drawing of your proposed garden is a must or even making a three-dimensional mock-up before investing time and money in the actual garden.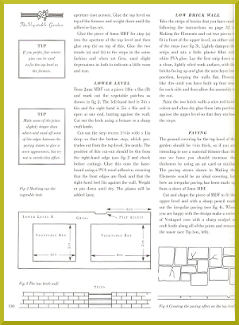 The chapter on tools covers all the basics from saws, planes and drills to types of wood and board, plastics, adhesives, resins, foam, paints and stains.
Making the Elements is divided into eight different subcategories covering Paving and paths; Bricks, walls and roofs; Fences, trellis and gates; Hedges and topiary; Water features; Grass; Making plants and planters; and Garden furniture and accessories. They even show you how to make cracked, aged concrete sidewalks with grassy tufts springing up in them!
Copyright

©

2011
Custom Dolls, Houses & Miniatures / CDHM