CDHM Online Classes
Linda Cummings, IGMA Fellow
April 9, 2011 Class
Learn To Sculpt A
Chocolate Filled Egg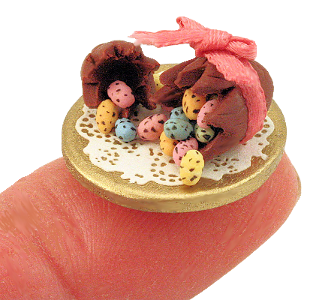 Class Date: April 9, 2011 (2-3 Hours Total) Online Only
Time: 6:00pm/1800 (England, Standard Time +0000 UTC)
Class Cost: US$40.00
Instructor: Linda Cummings, IGMA Fellow
Registration Till: April 8, 2011
Register NOW:
---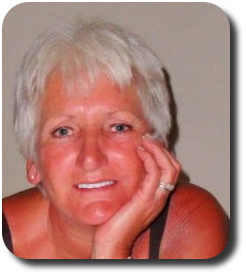 Linda Cummings attained her IGMA Artisan status in May 2007 and her Fellow status in November 2009 in the Food category. Featured in multiple publications worldwide, including Miniaturas, Dolls House && Miniature Scene, Dolls House World and American Miniaturist. She also has work on display in the The Kathleen Savage Browning Miniatures Collection in The Kentucky Gateway Museum Center, Maysville, Kentucky, USA.
Linda's business, Linsminis is based in Durham City in the North East of England.
Questions can be directed to .
Registration: You will have a 3-day refundable grace period after payment is remitted to cancel your class registration. After that time, there is a 50% non-refundable registration fee until March 19, 2011. No refunds will be issued after March 20, 2011. Sign up early, class limited to 25 students.
Powered by CDHM.org
Copyright© 2011
Custom Dolls, Houses & Miniatures / CDHM