Search
>
pasubio9's Gallery
>
pasubio9 CDHM Profile
---
CDHM Artisan - MUFFA Miniatures - Mariella Vitale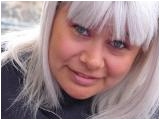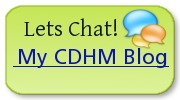 Hello guys!
My name is
Mariella
and I'm the "Unusual Fantasy Funny" (and a little crazy too) mind behind the MUFFA creations!
I'm born on 31th of July, like Harry Potter, and there must be a little magic in my hands!!
I love making miniature thread animals, bears, fairies, gnomes and elves that I create with my 0.4 mm hook and sewing thread and (I swear) I don't use a magnifyier.
My passion for small, cute, sweet and crafted things started when I was a child and my granny taught me how to knit and crochet at the age of six.
I also went to school by the Nuns and, as a good girl, I had to learn to embroider too, and the back side of the work had to be perfect! (I think Nuns grow paranoic crafters!!)
My creations are often smaller than they should be and that's why I know for sure that someday I'll be blind!
I love liquorice ice cream, old movies and musicals, Star Trek and Doctor Who.
Last but not least I'm the mind behind the Friday's posts of the
CDHM Blog
. Take a peek from time to time and say hello, I'd love to read your comments!
Hey in the picture it's me and yes, my hair is white ... I'm wise ... or maybe it was the Nuns???
Thanks a lot for visiting.
Live long and Prosper ...