CDHM The Miniature Way
October 2010, Issue 9
Tutorial: Orange Sections
Page 78
Continue tutorial with Hanna Lindroth
---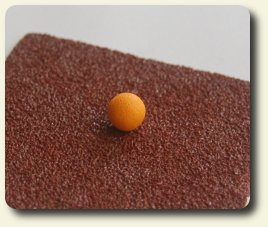 Step 30

Now roll the orange clay into a ball on your sandpaper.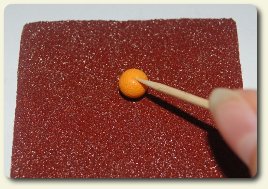 Step 31

Use a tooth pick and make a small pit in the orange.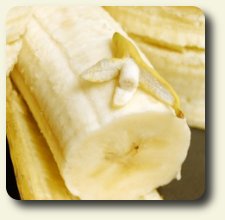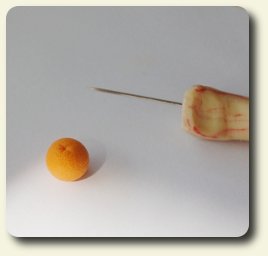 Step 32

Use a needle or needle tool and make fine lines in the orange, like shown in my picture.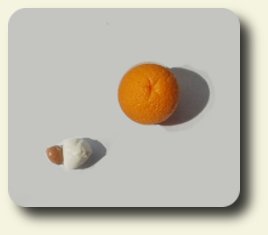 Step 33

Mix a tiny piece of caramel brown clay to a larger piece of white clay, the proportions isn't exact.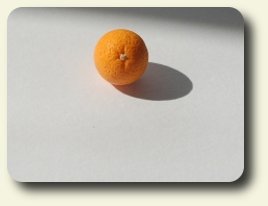 Step 34

Now take a tiny piece of this clay mix, about 1mm x 1mm (just over 1/8") and roll it to a tiny ball. Then put this ball in the pit on the orange and press it down a bit whit a tooth pick.

Bake your orange according to your clay manufacturers recommended time and temperature.

You now have your whole orange!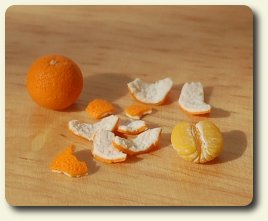 Step 35

Now you can display you peeled orange section, your orange peels and oranges together or with other fruits if you like!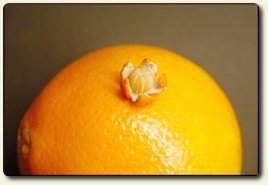 Step 36

Finished!

This is my completed orange.