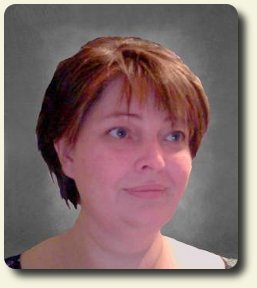 What do a modern toddler, a Tudor lady, a medieval gentleman and an egret all have in common?
They are all sculpted creations from the wonderful imagination of CDHM artisan Nicky Cooper!
Home for Nicky is in Bedfordshire, UK, where she creates dolls, small animal and bird sculptures.
"I am so lucky to have my own workroom tucked upstairs away from the rest of the mad house. It is my own personal space, my little piece heaven!"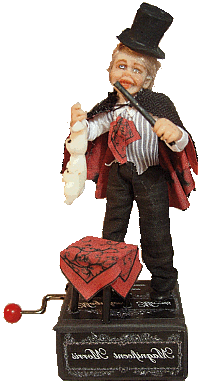 Working mainly in the popular 1/12th scale, Nicky also works her magic in 1/10th. 1/16th and 1/24th scale.
"I prefer 12th and 24th scale, both are a joy to work in, plus there are many items that can be purchased to help bring those scale creations to life, set a scene and give them a sense of purpose."
In addition to sculpting people, and "critters", Nicky also designs and prints the fabrics that adorn her doll sculpts. Sculpted critters and birds are each hand painted with meticulous detail.
You would think that after sculpting close to 2000 dolls and critters too numerous to count the hardest part of the creative process would be coming up with something new, but that's not the case with Nicky.
"The hardest part for me would have to be making the clay go where I want it," she says.
"It's a constant battle of will that I intend to win!"
The medium she prefers to work with is ProScupt®, which at times can be hard to find in the UK.