CDHM The Miniature Way
iMag Staff
June 2010, Issue 6
The Miniature Way
The Miniature Way is a division of Custom Dolls, Houses & Miniatures, CDHM.org.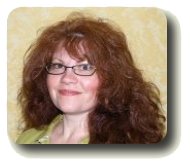 Alice Bell
Editor
Alice is the Editor for the CDHM online magazine, The Miniature Way. As CDHM has grown over the years, there was a strong need for a skilled writer and Alice filled that requirement. With over a decade of editorial experience from her work at a large newspaper company, she brings that journalistic eye to the Team. Alice earned two Bachelor of Arts degrees, in English and Art, and is currently employed with a local municipality.
Living in her West Virginia ancestral home with her two Belgian Shepherd dogs, Onyx and Emerald, she is always busy. Alice is a multi-tasker, playing in the mud in her house making miniature pottery before moving outside to dig in the dirt in her organic flower, vegetable and herbal beds. When she's not working, carving miniature furniture, gardening, cooking or playing with the dogs she likes to belly dance.
Her personal collection includes artisan-made eclectic pieces for her 3-story Victorian house and unusual fantasy pieces for her Halloweentown house in 1:12 scale. She also enjoys collecting scale Halloween Breyer horses, kachinas, Dept. 56 Halloween village pieces and Christmas snow globes. Alice is an avid reader, resulting in the transformation of one of her cottage rooms into a personal library with wall to wall book shelves.
Visit Alice's CDHM Gallery.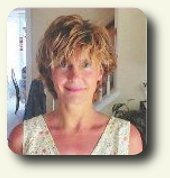 IGMA Fellow Betsy Niederer
Staff Writer, Food
Betsy began her adventures into dollhouse miniatures in 2002. Since that time, she has achieved Artisan status in the IGMA (the International Guild of Miniature Artisans) food category in 2004, then in 2007, she was granted Fellow status.
After a New Jersey, USA childhood she was off to college in Virginia, where she says she "majored in Biology/Frat Parties". After graduation, she transferred to the University of Pennsylvania and earned her Master's degree in nursing. She worked as an obstetrical clinical specialist until the birth of her first child.
Married and a stay-at-home Mom to two boys, she's always busy. She says they have no live-in pets, but 'Bob the Groundhog' lives in their back yard and they've adopted two baby deer who eat all of the tomatoes in her garden. Betsy and her boys are active horseback riders and Betsy is known to finish a good book in one day – a hands down winner to her least favorite occupation of house cleaning.
Visit Betsy's CDHM Gallery.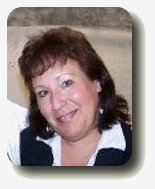 Christine Verstraete
Staff Writer, Dolls
A longtime miniatures collector and writer, Christine's stories have appeared in miniatures and specialty magazines in both the US and England. Her latest book, "In Miniature Style II", with profiles and over 40 how-to's, will be released in the spring of 2011.
Visit Christine's website to learn more of her collection.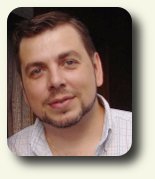 Ernesto Baldini
Staff Writer, Indoors Out-Plants
Ernesto Baldini discovered dollhouse scale miniatures five years ago, when he married his wife. She was building a dollhouse and from the moment he joined in he was hooked - from painting toy soldiers and building sailing ships to making accessories for the interior.
Now, he ventures into almost any kind of dollhouse miniatures. Living in Argentina, the hobby is not well known and finding materials is very hard, so he's learned to create most miniatures using what is available.
His wife and small son are great assistants in helping him build his small business!
Visit Ernesto's CDHM Gallery.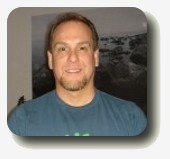 John Allard
Staff Writer, Tools
Allard Design Studio was created by John Allard in 1996. In business for over a decade, ADS produces prototype toy sculptures, resin "hard copies" and custom sculptures, design illustrations and mechanical models. In the beginning, John developed skills as a sculptor while creating resin model kits for small companies in the field of "garage kits".
Since then, he has worked for such companies as Hasbro, Warner Bros., Ohio Art, Toy Vault and Playing Mantis. The majority of his work with Hasbro Toys Inc. included Star Wars, Superman, Batman of DC Comics, G.I. Joe, Action Man, Jurassic Park, Aliens, Planet of the Apes and much more.
He also worked with the Disney group sculpting pieces for Monsters Inc., Playdoh creating molds for Bob the Builder, and PBS' Dragon Tails. He has built many models as well, where his skills as a professional power carver, sculptor and plastic modeler all came into play. John says that as an artist, he has been very fortunate to have met many masters of multiple styles of art, and loving anything art related and picking up an array of information and lessons in multiple media.
Visit John's studio, Allard Design Studio to learn more of his creations.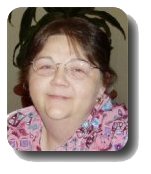 Lauretta Carroll
Staff Writer, Featured Gallery, Tidbits & Forum Spotting
Lauretta Carroll specializes in 144th scale shops, dollhouses and roombox structures that are not normally found in ready made kits under the business name of Midnight Magic Miniatures.
Lauretta says that she was bitten by the miniature bug when she was very young, spending more time building rooms for her Barbie® dolls than playing with the dolls. But it wasn't until age 17 when she received her first real dollhouse, a 1/12th scale Harrison, which she worked on for years. Later, she joined a club, and as they say, the rest is history.
Visit Lauretta's CDHM Gallery.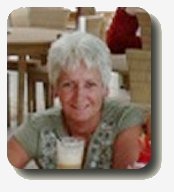 IGMA Fellow Linda Cummings
Staff Writer, Food
Mother of three grown girls and grandmother to one granddaughter and two grandsons, Linda lives in the northeast of England where it is regularly cold, wet and grey, creating loads of time for her to create her minis!!
Linda says she has always been on the arty side, enjoying any kind of creativity, but especially tiny cross stitch and watercolour painting. Having run out of wall space for her paintings, miniatures came along at just the right time. Now she is hooked: living, eating, sleeping and of course, dreaming, miniatures for the past five years. She says there is no satisfactory antidote for her obsession!
Linda achieved Artisan status in IGMA (the International Guild of Miniature Artisans) food category and subsequently Fellow status.
Visit Linda's CDHM Gallery.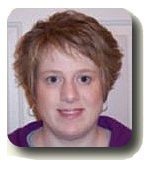 Lu Garcia
Staff Writer, Found Objects
Lu Garcia loves having "light bulb" moments when she looks at something and figures out how to transform it into a miniature creation. Combining all types of mediums helps her to add details to everyday items. Recycling things are great because it saves her money but most of the time it helps her to make things specific to whichever scale she is using. Lu has some dollhouses in 1:12 scale but started working in 1:24 scale this last year when she had to fit a scene into a small shadow box.
Lu resides in Michigan with her husband and three teenagers, three cats, two dogs, a chinchilla and a button quail.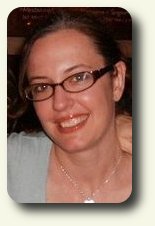 Reisl Lackinger
Staff Writer, Book Reivew
Having traveled extensively, she still finds that her favorite place is her grandparents' farm in Olbendorf, Austria. Outside of minis she enjoys thrift store hunting with her 15-year-old daughter, vintage Danish modern furniture, good food and wine, mushroom hunting, photography and exploring the outdoors.
Born and raised in Chicago, Illinois, to an Austrian father who was one of the last immigrants that came through Ellis Island and a Southern mother, Reisl resides with her husband on the Gulf Coast of Florida.
Copyright© 2010
Custom Dolls, Houses & Miniatures / CDHM