By Christine Verstraete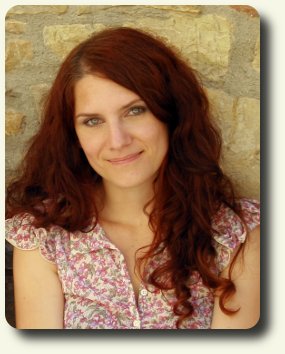 Italian artisan Elisa Fenoglio never has to look far for inspiration.
Living in the lovely old baroque city of Turin, Italy, Elisa only has to take a stroll to drink in the wonders of Italy's old architecture or find something of beauty to enjoy.
While she was always drawn to dolls and sculpture, her love of creating grew when she attended the Academy of Fine Arts in Turin where she specialized in scenography and costume. Not surprisingly, having to make models of scenery and costumes only solidified her love of dolls and miniatures.
Once she began working, Elisa was able to indulge her love of dolls, but she soon had a realization.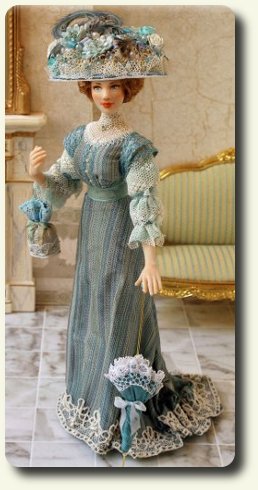 "I started collecting a few dolls when I earned my first wages, but I stopped when I realized that I gained more satisfaction in making dolls rather than buying them," she says.
It proved to be the right decision.
Elisa began to not only make beautifully dressed 1" (1/12th) scale porcelain dolls, but she began sculpting slightly larger (7-10" (17.7cm-25.4cm)) one-of-a-kind figures in clay.
Elisa fell in love with making the porcelain dolls, but her artistic side soon demanded more.
"Until recently I used beautiful commercial molds to make my 1:12 scale dolls, but I didn't feel that my creations were entirely my own," she says.
"Last year I decided to make a doll mold that was completely mine, sculpted with my personal style."
The result is a lovely woman with a serene face and delicate features who would look at home in an Italian villa or a Victorian parlor. Elisa's 1800's era bride, and her lady in the print day dress were both made from her mold.