CDHM The Miniature Way
February 2011, Issue 13
Valentine's Day
Page 75

Cards, cupid, red & pink
By Alice Bell
---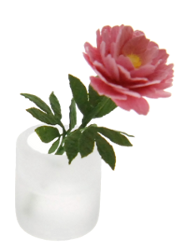 Saint Valentine's Day, or more commonly just Valentine's Day, celebrates love and affection every February 14. But how did cards,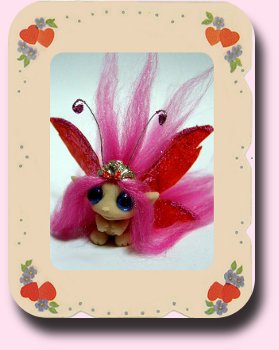 cupid and the colors red and pink get in on the act?
The valentine originated with the original Saint Valentine who fell in love with his jailer's daughter, leaving behind a farewell note signed 'your Valentine' before he was martyred. But there are other instances of historic - and equally tragic - valentines.
One of the most historical creators known was a young Frenchman in the 15th century, Charles, Duke of Orleans, (1391-1465). Father of the future French King Louis XII and a poet of note, Charles was captured at the Battle of Agincourt (1415) and imprisoned in England. While being held in the infamous Tower of London, he composed a Valentine poem for his wife, Bonne d'Armagnac.