CDHM The Miniature Way
January 2011, Issue 12
Dollhouse Tourism, Hungary
Page 25
Dollhouse Tourism, Hungary
---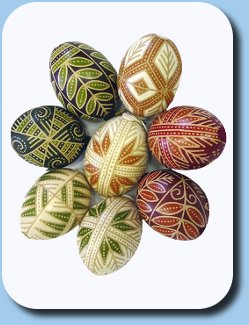 The folk art still plays an important role in our life today. Every part of the country has its own kind of embroidered festive and day-to-day dress design, though these are rarely in use nowadays. The embroidering and weaving are still popular spare time activities among the elder population.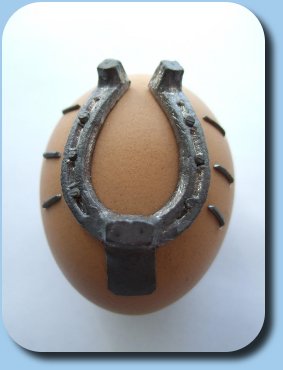 Throughout Hungary there is a unique and intricate pair of crafts centered on the egg. Egg painting and egg horseshoeing are examples of what a skilled crafter can create from a simple item that was readily available. The egg is the main symbol of Easter to the Hungarian people and represents new life. In the last centuries on Easter Monday the young men watered the young maids either with actual water or (in the cities) cologne and in exchange the maids gave them a painted egg. To create these eggs, the women used melted wax to "paint" folk art motifs onto the clean shells, then painted them in red, bordeaux or black colours. When they scraped away the wax, the colorful motifs were revealed on the eggs.
Egg horseshoeing required a bit more specialized skill. Some creative blacksmiths invented a special technique of putting small horseshoes and metal items onto empty eggshells with tiny nails. A perfectly made horseshoe decorated egg can cost as much as the price of a simple gold necklace!
Copyright© 2011
Custom Dolls, Houses & Miniatures / CDHM